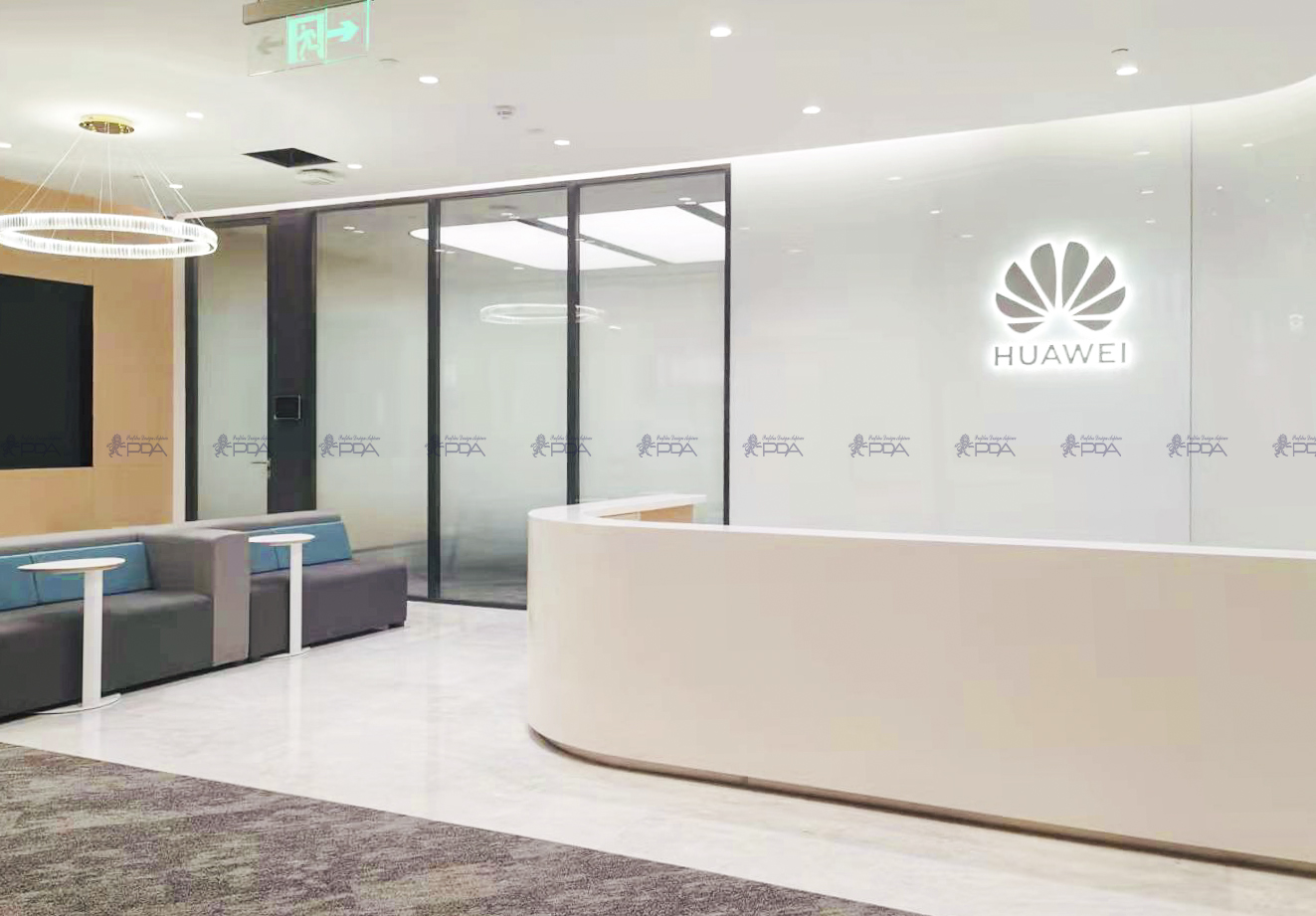 North bund raffles and is a city of "inspiration", a total construction area of 420000 square meters, from the east, west two 50 floors of the office building and a one-piece shopping center, two of up to 263 metres tall tower on the "China ding" modelling, the building can be 270 ° throughout one hundred, the bund history buildings, can also look at lujiazui skyline.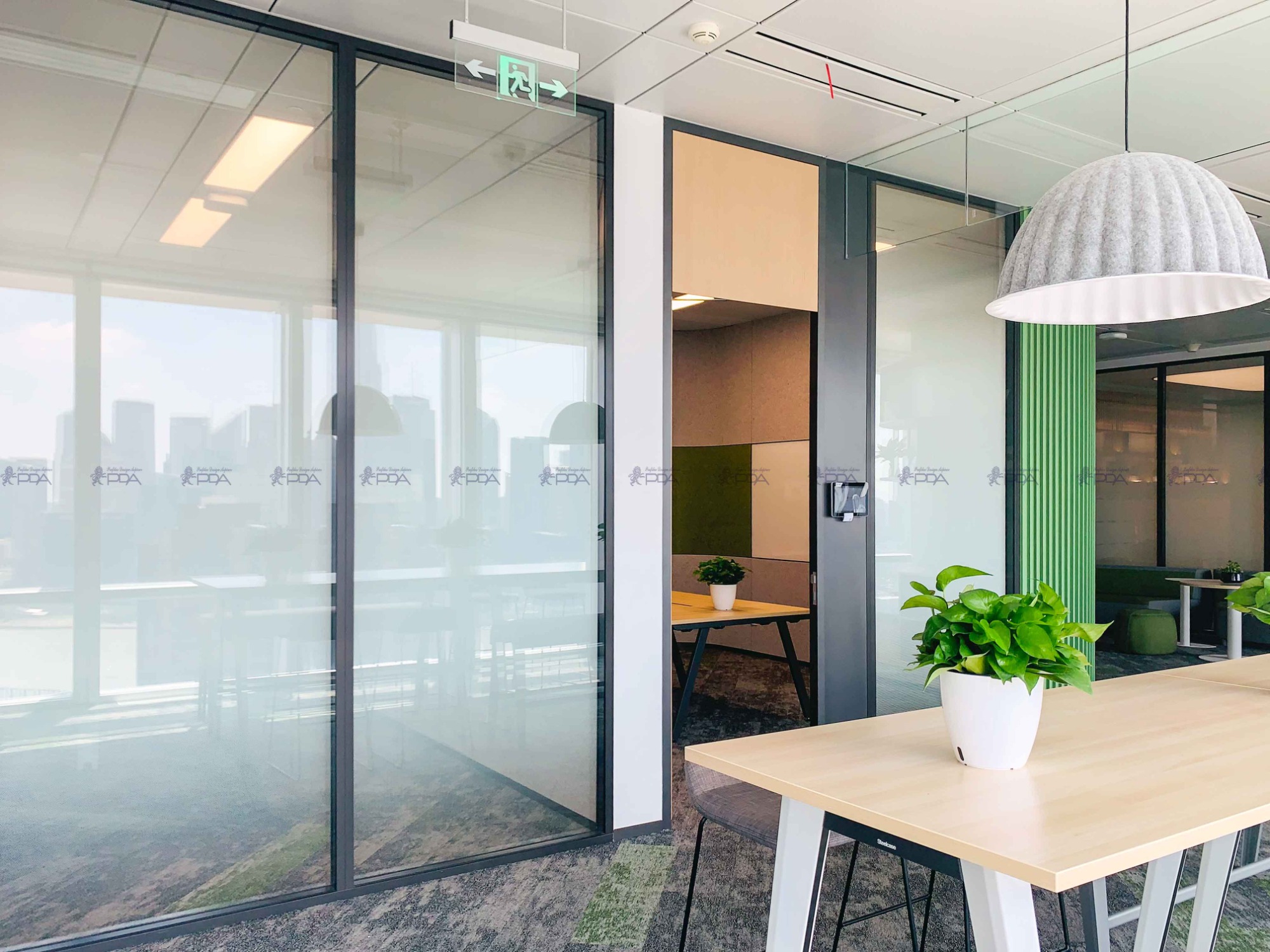 Huawei Raffles Office space created by PDA is located here.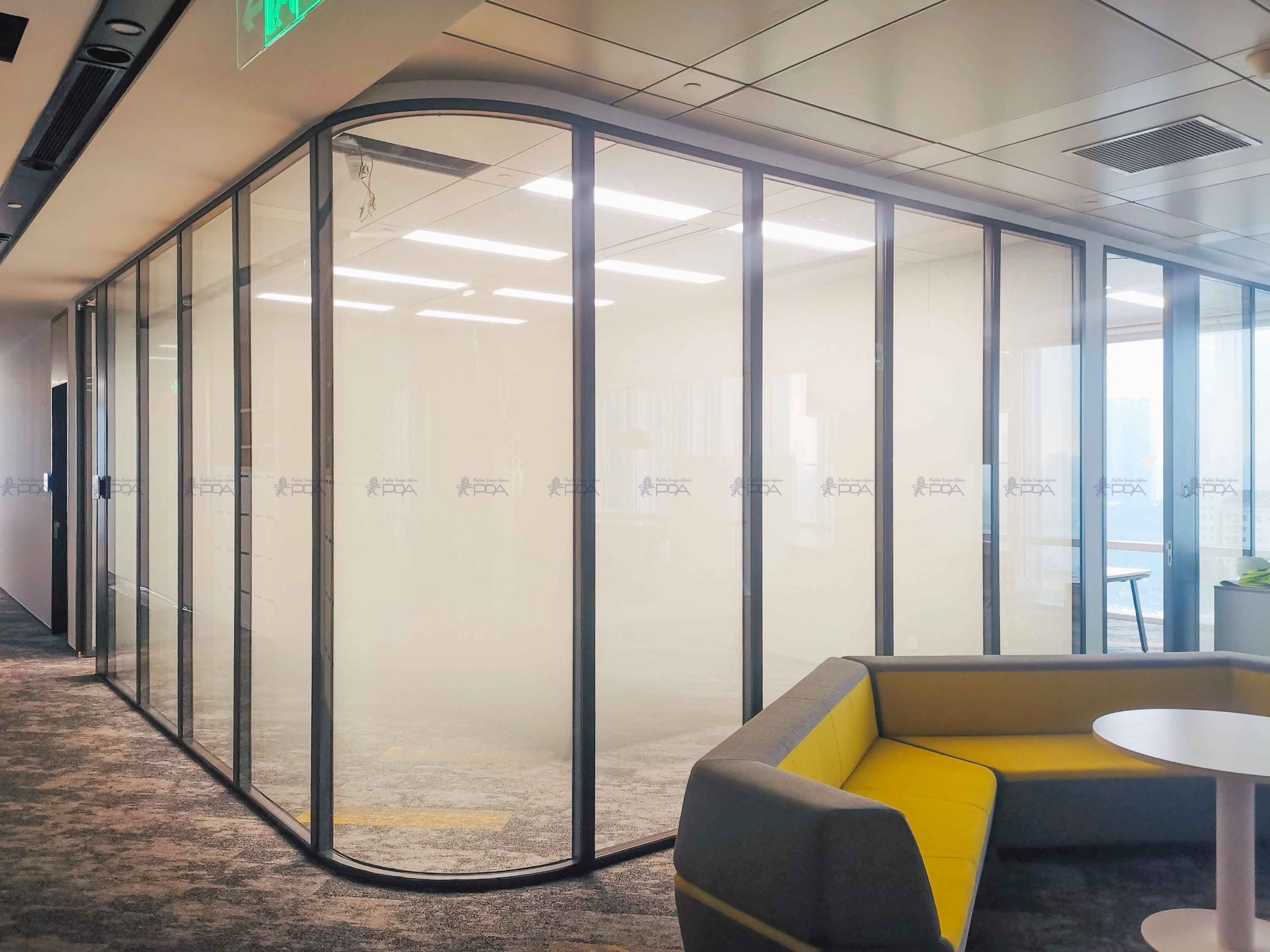 The designer of PDA draws on the diversified historical and cultural connotation of the Bund of Shanghai, adopts PDA
steel partition
system to create a safe office space, SLIM
steel partition
system to create a trendy meeting area, creating a new imagination of smart office.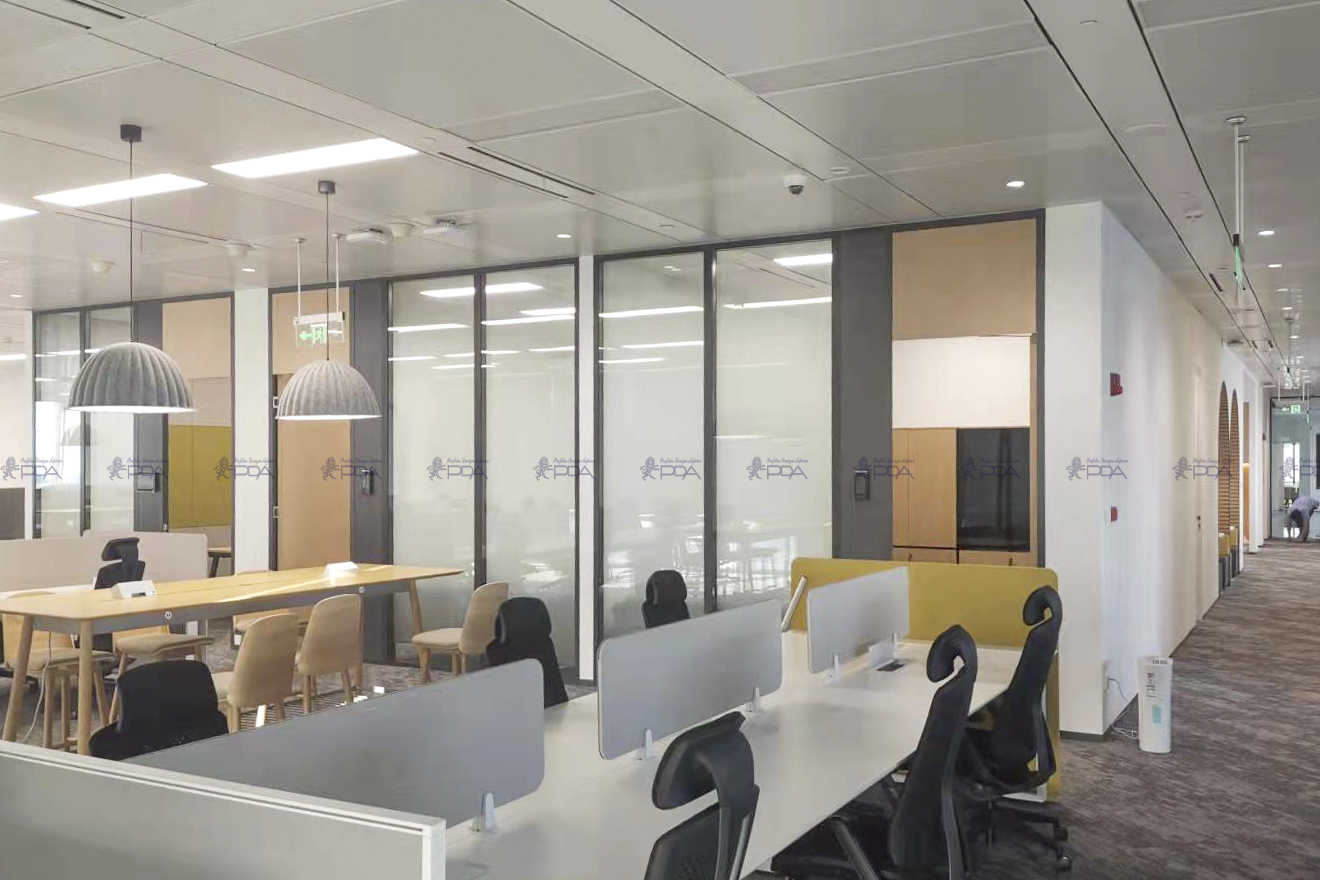 80N
steel partition
80N
steel partition
is a series of double glass
fire partition
products to meet the increasingly severe requirements of building fire protection. It is a non-heat insulation fire protection system composed of cold-formed steel profiles, fireproof glass and flame retardant sealing strip, which is a partition product used in building internal fire protection zone.
The steel profile of 80N
fire partition
system is about 60 roller cold bending forming, does not destroy the physical properties of steel, fire stability can be called perfect. The fire rating is C class 111 minutes, and it has passed the national NFTC fire prevention type test (Sichuan Institute type test).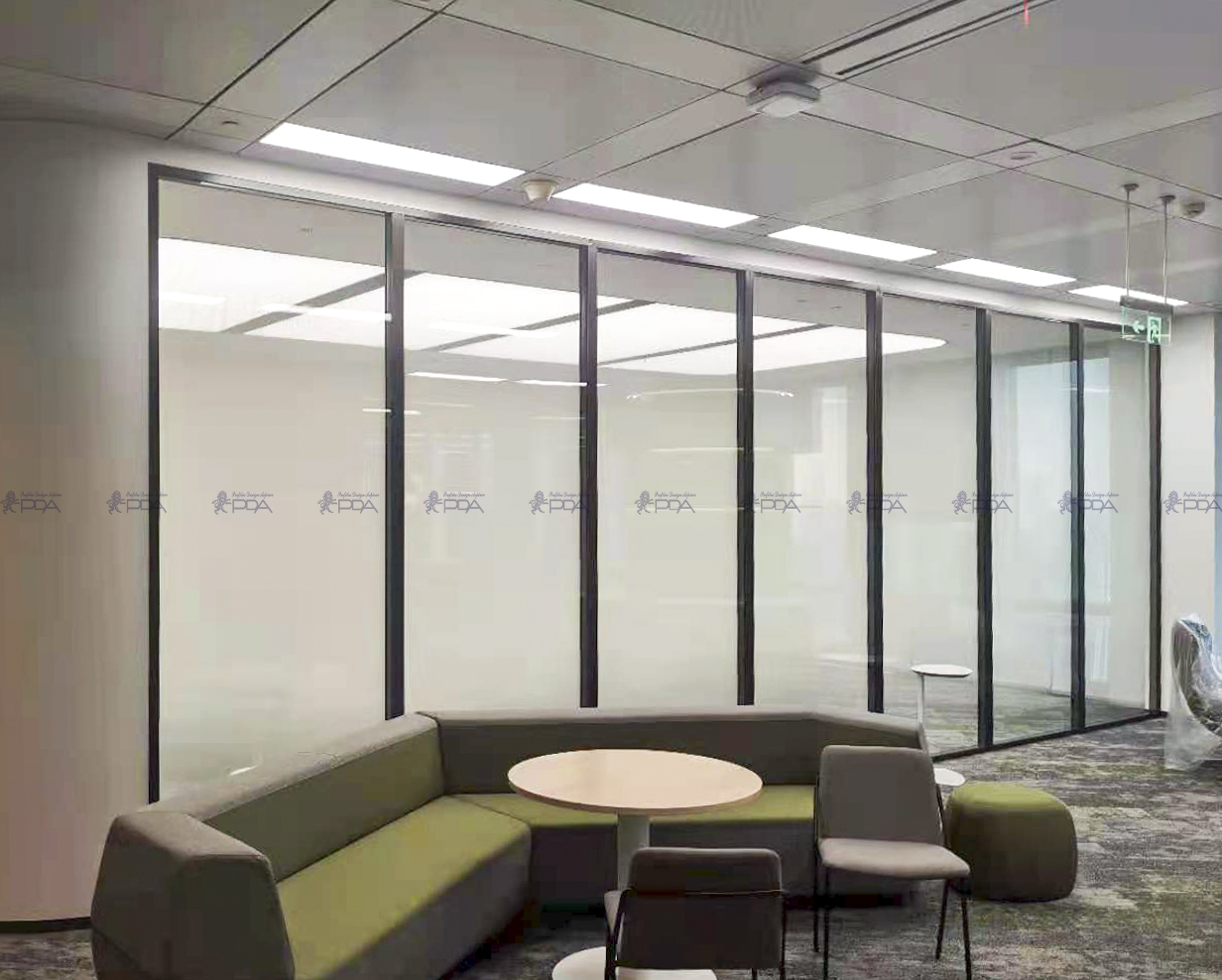 80N
fire partition
system
The internal and external surface of the profile is treated with hot-dip galvanized anticorrosion. The wall thickness of the steel profile is 1.5mm and the R Angle is uniform. Laser welding, seamless appearance, strength and beauty combined. At the same time, louvers (electric/manual) can be installed to increase the privacy of the office space.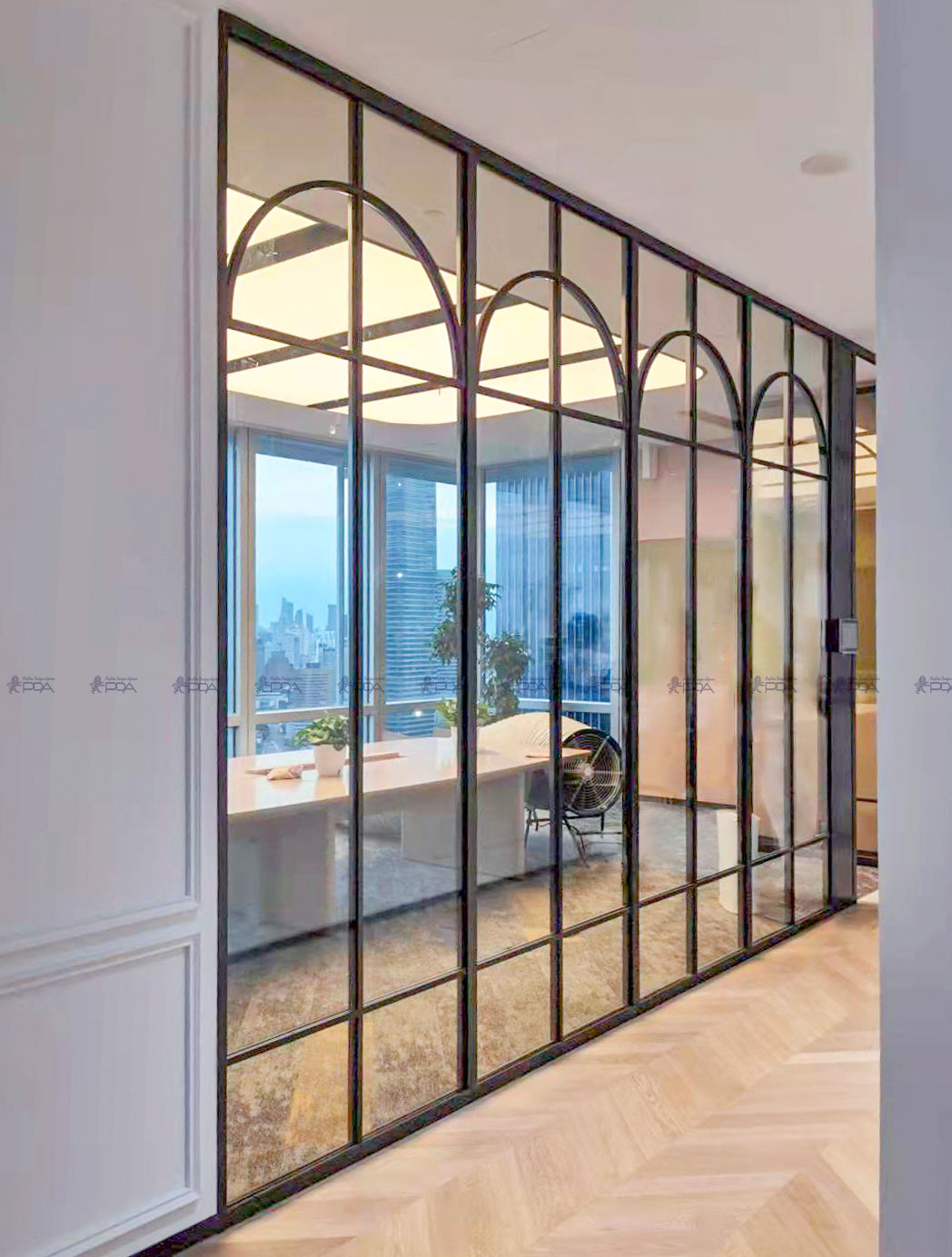 SLIM
steel partition
system has a very narrow profile viewing surface, single profile viewing surface is only 30mm, when applied to Huawei project, for aesthetic consideration, the 45 steel column SLIM design outside, the pursuit of minimalist frame design, can maximize the increase of light area, reduce visual barriers. Let "surface" become "line".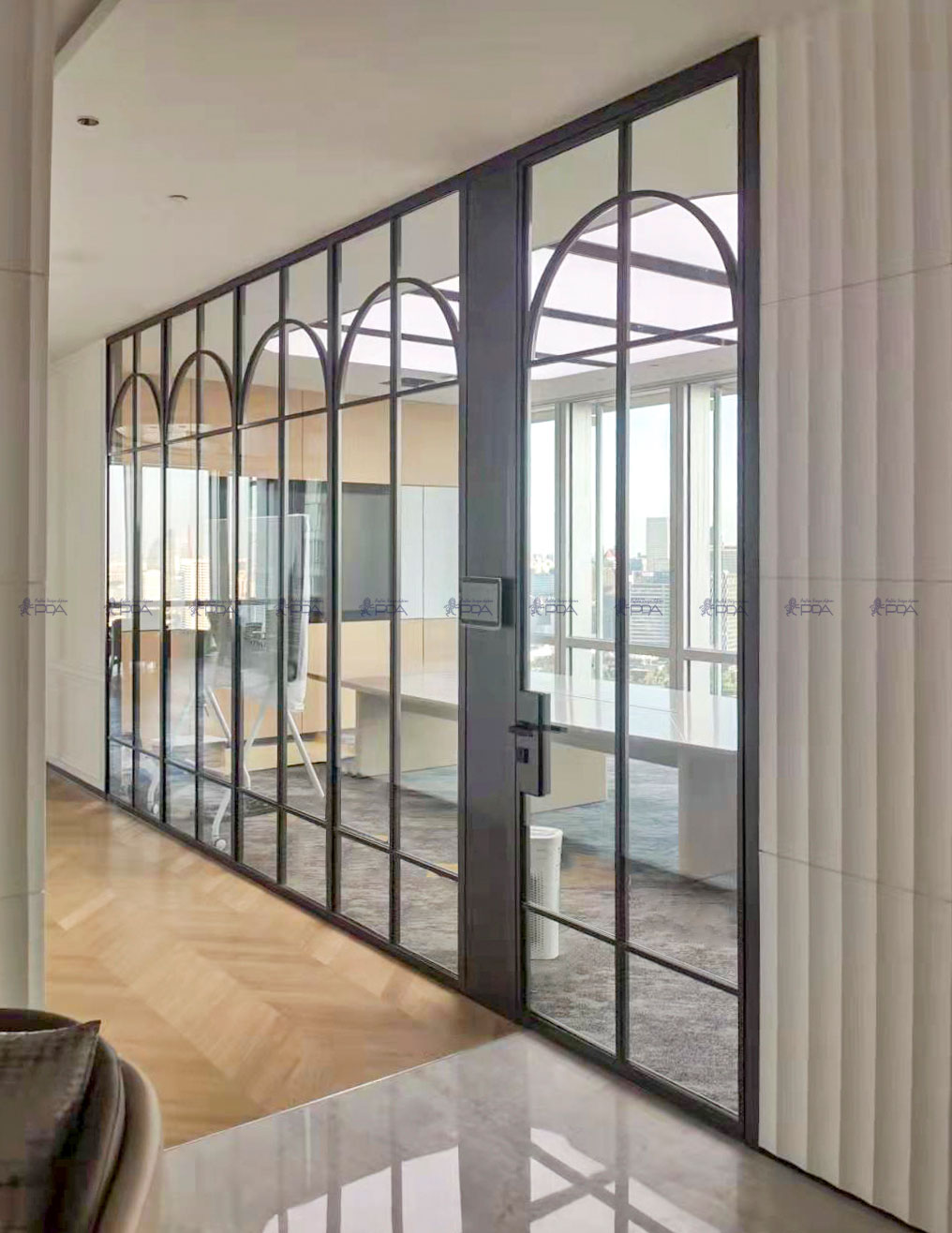 SLIM
steel partition
is designed to absorb the Shanghai art of civilization interweaving and build an intelligent world with the Internet of everything. The new and old are integrated to meet the meeting needs of Huawei enterprises.